sensXPERT empowers manufacturers in plastics industries to reach full production potential by tapping into a pool of high-quality data in real-time. sensXPERT Digital Mold unlocks existing data and leverages material data to identify high-impact optimization opportunities. Accelerate your quality control with extensive material know-how, combined with top-notch material characterization sensors. Reduce scrap, decrease cycle times and save energy plus having complete process control is now possible. Materials we support: thermosets, thermoplastics, elastomers, and composites.
A whole new raft of manufacturing capabilities
The complete sensXPERT product solution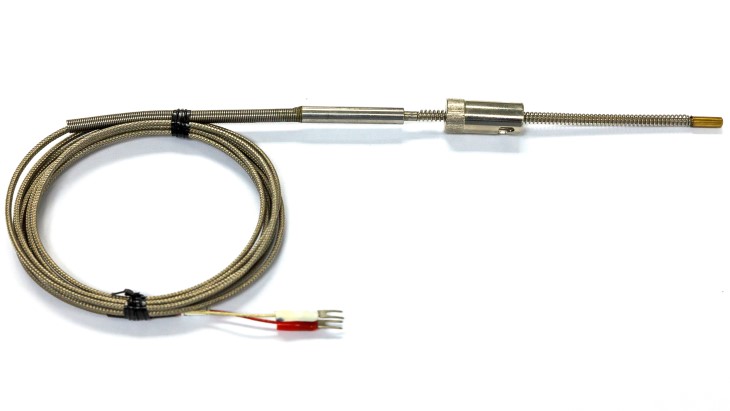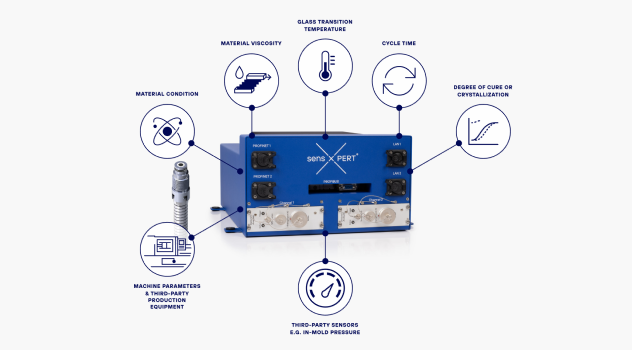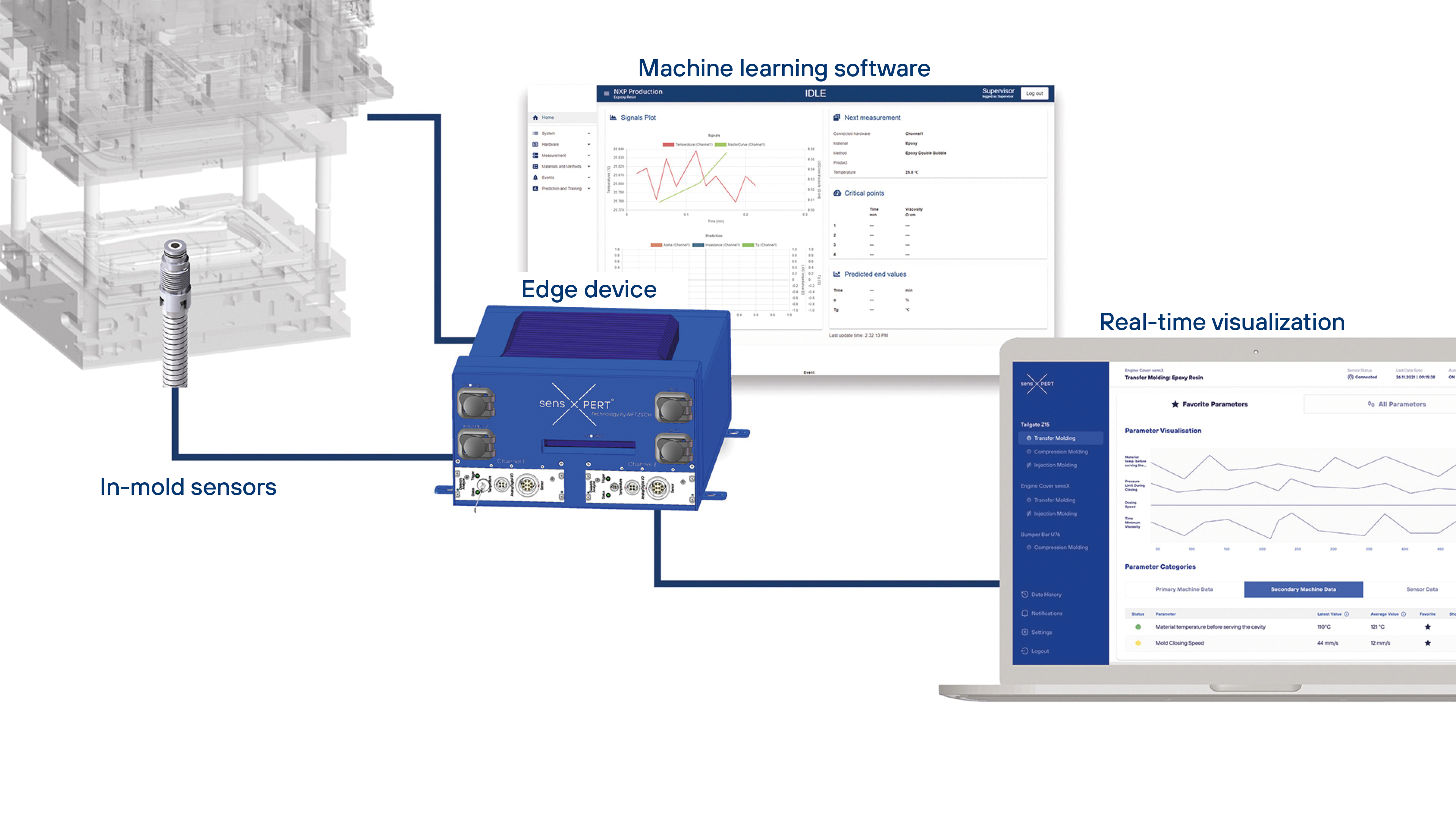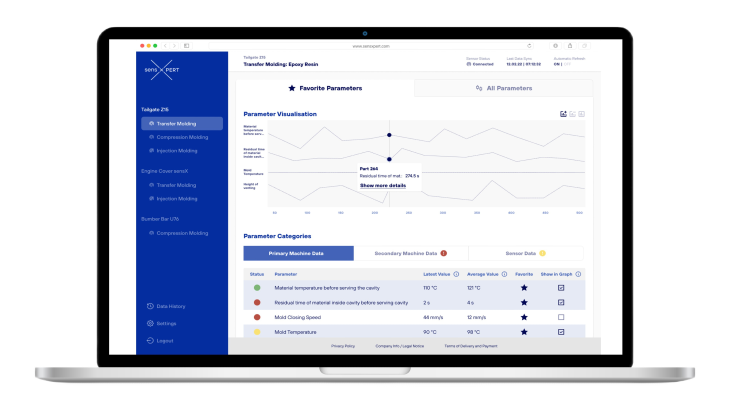 The sensXPERT Dielectric Sensor
The sensXPERT Dielectric Sensor maintains direct contact with the raw material inside the mold, continuously collecting real-time data about the material's behavior, calculates parameters like as the degree of cure, the degree of crystallization, a glass transition temperature, flow behavior or other relevant thermal/mechanical properties of the polymer being processed, and connects to the Edge Device. Durable in extreme conditions, it operates up to 280˚C and 400 bar pressure.
The sensXPERT Edge Device
Designed for close proximity to machinery, is compact and robust to meet industrial demands. It processes digital and analog signals, offers various industrial interfaces, and hosts machine learning models for dynamic process control. Plus, it provides direct remote customer support.
The sensXPERT Web App
Enables real-time monitoring by collecting and centralizing material data. Machine learning models predict material properties, and the Web App offers precise insights for informed real-time decisions during production.
The sensXPERT Cloud Service
In partnership with AWS, the sensXPERT Cloud Service empowers Manufacturing 4.0. It validates and stores data, provides process insights, and refines machine learning models. Users can remotely access and correlate data from multiple global sites and manage permissions.
Up to 50% reduction
of the existing rate of scrap produced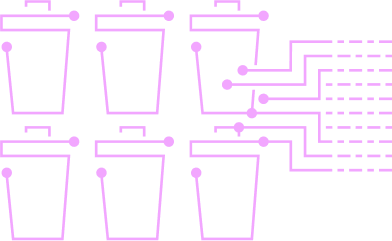 Up to 23% increase
in energy savings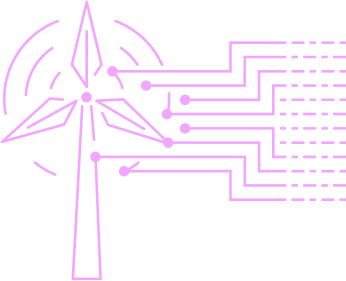 Up to 30% reduction
in length of manufacturing cycle times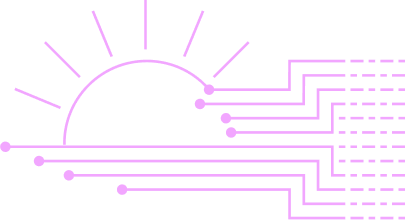 /
Maximize your manufacturing profit with sensXPERT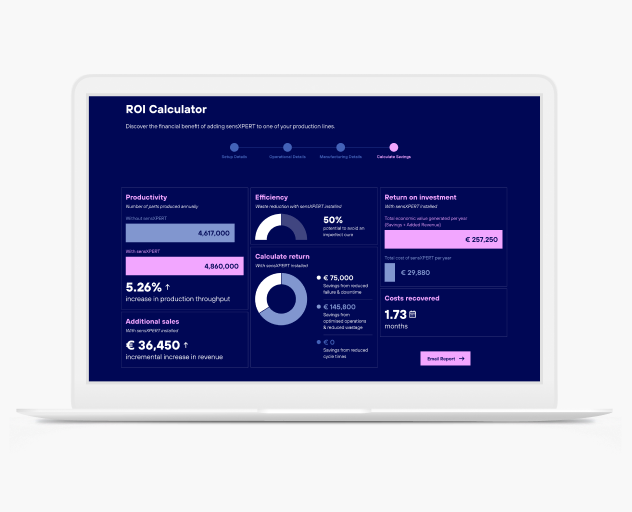 Calculate the real value of sensXPERT to your manufacturing business
Considering sensXPERT for your business? Use our powerful ROI calculator, and see how much of a return this could make for your business.
Launch ROI Calculator
Get our free white papers
All Resources
Blog
White Papers
Webinars
Videos
Press Releases
Events