Digitizing Automotive Composite Manufacturing Using Real-Time Material Characterization 
Put material knowledge at the heart of process enhancement: How to digitze automotive composite manufacturing
On-Demand Webinar | 12 October 2023 | 5 PM CET
Scrap reduction and the continuous delivery of high-quality parts are objectives for every plastics manufacturer in the global automotive industry. Technology is central to helping automotive companies reach these objectives, monitor their supply chains, and adapt to major disruptions. Additionally, innovative developments in automation, sensor, and artificial intelligence technology facilitate the merging of cost efficiency and sustainability.
Composite manufacturing can be difficult due to factors such as changes in material batches, environmental conditions, and complex material behavior. These issues can result in unpredictable part quality, leading to conservative cycle times, heavy reliance on post-production quality control, and significant waste.
This webinar presents how dielectric sensors, machine learning, and material models are combined to provide live monitoring, prediction, and optimization during the manufacturing process for each individual part. The sensors collect critical process data in real-time, such as flow front, viscosity, glass transition temperature, and degree of cure, which are used to train machine learning models. The models generate predictions based on material kinetics. Accordingly, equipment settings can be dynamically adjusted to ensure qualitative consistency and cycle time optimization.
Material knowledge at the heart of process enhancement: Learn about the dielectric analysis measurement principles
Discover how sensXPERT provides part manufacturers with a new solution to improve sustainability, efficiency, and energy consumption reduction, while generating traceable data on each part produced
Case study: How a global technology company in the automotive industry developed a new efficient electronics encapsulation process for high-power electronic components for eMobility
Case study: Reducing scrap and enabling a fully automated thermoplastic resin transfer molding process (T-RTM) for composite EV battery enclosures
Watch On-Demand Webinar Now!
Our speaker
Dr. Alec Redmann
sensXPERT Business Development Manager
alec.redmann@netzsch.com
+1 7815 2854 11
Our webinar host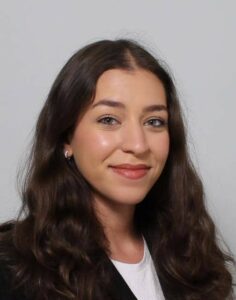 Hana Shamaa

sensXPERT Content Creator

1