Essentially, you need to know exactly what's called for to keep things running smoothly – right from when the raw material goes in, up until the final manufactured part comes out. For this reason, sensXPERT is the ideal solution - offering various features that not only keep scrap production low but also help you manage a genuinely efficient process.
sensXPERT features designed for you
FEATURE 01
Process optimization in real time

Real-time material characterization and advanced data analytics are central to the sensXPERT solution. Large sets of valuable real-time data are combined with existing kinetic models and the power of AI to help predict material deviations like never before. Equipped with this extraordinary knowledge, you can now control your process in a truly dynamic and adaptive way. Tap into uniquely powerful benefits such as real-time quality control, improved energy efficiency, and a more sustainable supply chain.
FEATURE 02
Process tracking

sensXPERT is continuously accumulating process data from its own in-mold dielectric sensor, including data from any other built-in third-party sensors and data from the mold machine itself. It intelligently processes this vast amount of information with existing kinetic models to build a holistic view of what's happening inside your mold…and in real time! Unlike other existing methods, this new-found transparency allows you to track and control the quality of each manufactured part. Thereby reducing the resources needed for post-process testing.
FEATURE 03
Digital component tracking

One of the unique features of the sensXPERT Cloud Service is its ability to help you effortlessly keep a comprehensive record of production data for each part that you produce. This includes data around individual instances of the degree of cure (or crystallization), glass transition temperature, and other key parameters associated with a newly-manufactured part. In other words, you can easily trace every detail of your production, validate the provenance of your inventory, and create relevant reports from anywhere with an internet connection.
Understanding the challenges you face
sensXPERT is designed to target a whole host of challenges faced by the plastics manufacturing industry. But let's focus on the pain points that you may recognize in your own day-to-day work environment: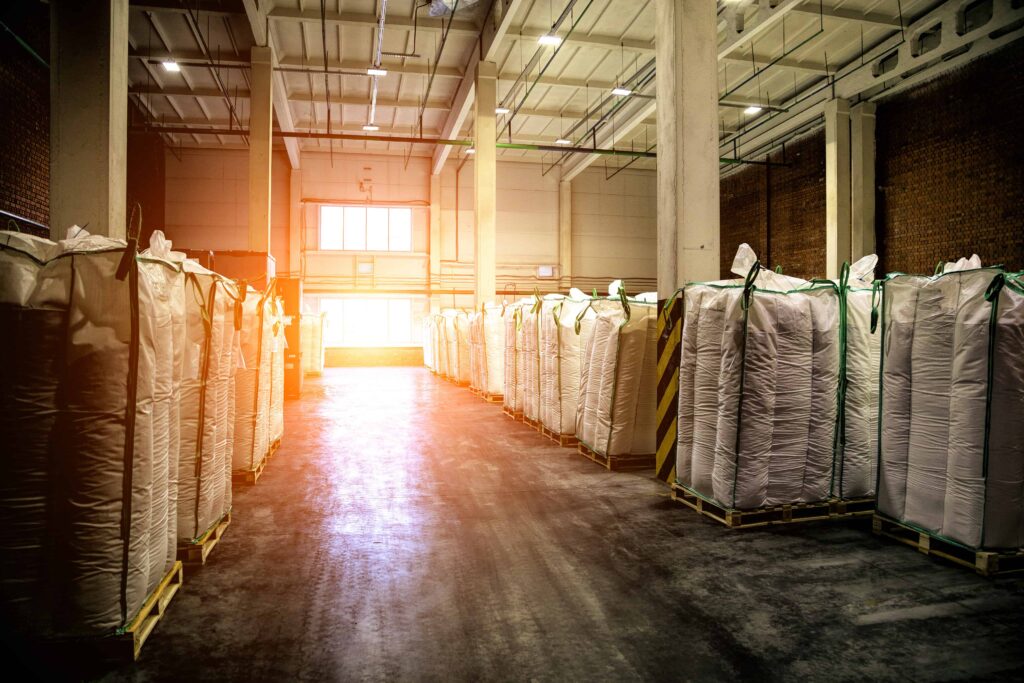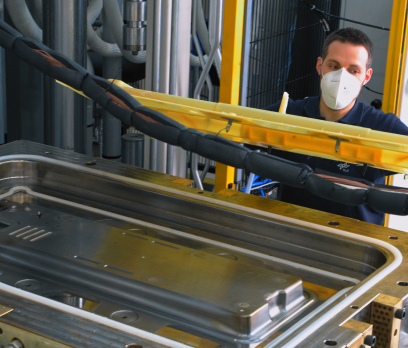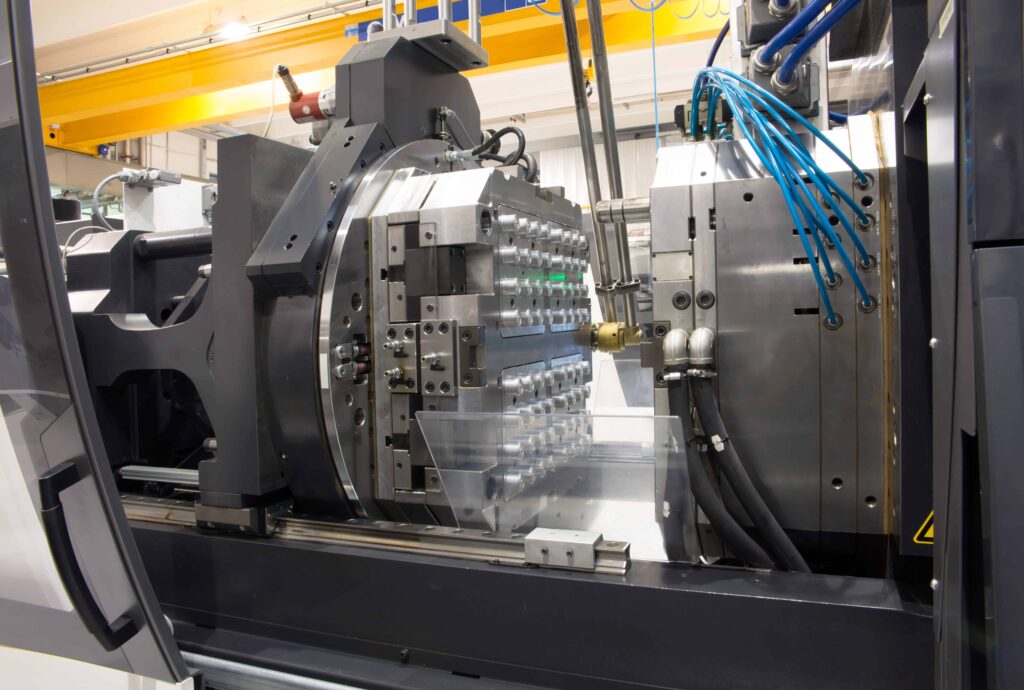 CHALLENGE 01
Quality fluctuations
Even when raw materials are sourced from the same batch, their behavior during the production process remains unpredictable. Hence, quality deviations are inevitable. This is because raw materials can be affected by unforeseen factors such as humidity, aging, or even seasonal changes. Current industry practices, which rely on pre-process material characterization, lab-generated models, and simulations, can't account for these irregular variables. Therefore, the risk of scrap production is unavoidable and so are the additional costs associated with it.
Therefore, the risk of scrap production is unavoidable and so are the additional costs associated with it.
CHALLENGE 02
A lack of in-mold transparency
For any manufacturing process to run as smoothly as possible, requires as much oversight of the entire production line as can be achieved. However, this level of knowledge is never 100% available to process engineers. This is simply because it is impossible to know exactly what's happening inside the mold.
Consequently, this lack of information means it's a lot more difficult to pinpoint the real cause of production errors. It also takes a lot longer to recommission a production line when faced with such a blind spot.
CHALLENGE 03
The risk of an unstable process
It's difficult enough trying to predict what's happening inside the mold, let alone trying to guarantee a completely stable manufacturing process. There are far too many 'unknowns' to compete with.
Therefore, you can never absolutely control what's happening regarding production quality. Even the current industry practice of testing raw materials before starting the manufacturing process, followed by quality assurance post-process, does little to control what's happening in the middle, i.e., inside the mold.
/
Top benefits worth considering
BENEFIT 01
Process stability

Through a powerful combination of AI and a vast amount of real-time data, sensXPERT can predict the optimum degree of cure or crystallization for each cycle. This not only gives you full visibility of what's going on inside the mold but also allows you full control over the stability of your manufacturing process. With sensXPERT, you can now easily optimize each production cycle, to minimize scrap production and improve production efficiency.
BENEFIT 02
Individualized quality control

With an unprecedented level of transparency and control, sensXPERT 
offers a unique opportunity for you to dynamically adapt your manufacturing process. Either a human operator, or the machine itself can autonomously respond in real time to any potential deviation in material behavior. 
More importantly, this level of control is available for every individual part being manufactured. In fact, sensXPERT not only helps you control the quality of each component but also keeps a detailed record of its production journey - perfect for quality assurance reporting and other compliance-related demands.
BENEFIT 03
A simplified workload

sensXPERT has been purposely designed to centralize and simplify your workload. Essentially, everything happens in "one place". Whether it's collecting data from multiple sources, or taking control of unpredictable material deviations, you no longer need to access multiple systems to get the job done. In fact, this centralized design philosophy also extends to the way sensXPERT is initially deployed. It's as simple as plug-and-play for both existing mold machines and brand-new installs. Once it's up and running, sensXPERT takes care of everything, minimizing the risk of usage failures normally associated with human intervention.
Explore real-world use cases for sensXPERT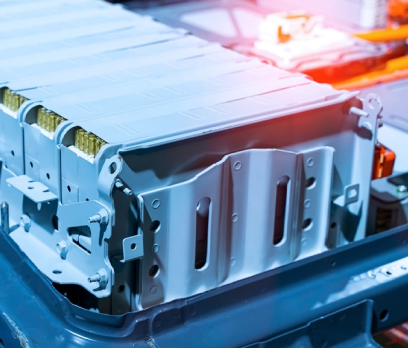 Improving in-mold transparency in the electrical encapsulation industry
Find out how two companies successfully used sensXPERT on their reaction injection molding processes to boost in-mold transparency and reduce scrap production rates.
Find out more
Additional Relevant Resources