Reducing cycle times and the mass of safety-critical parts
Parts for aviation/aerospace must withstand extremes of all kinds: temperatures, pressures, loadings. It's no surprise that this market is highly regulated. Aerostructure parts require the highest structural integrity at the lowest mass without sacrificing safety margins so use high-performance, high-cost materials. The market is evolving away from using processes with long cycle times, little automation, and high scrap.
As space exploration is privatized and fuel prices skyrocket, all types of flight are becoming more costly. Hence, producers are under pressure to reduce scrap—thereby improving the buy-to-fly (BTF) ratio—and increase molding productivity—no small thing given the large size of many parts and the low automation used to produce them —in order to decrease overall costs. Complete traceability and supply-chain transparency also are paramount.
Our contribution for the aviation industry
Our Solution
Conquer the Sky
Increase productivity via better process control and shorter molding cycles without sacrificing performance or safety margin. Reduce scrap and BTF. Move quality checks into the tool, lowering the cost of quality. Increase supply-chain transparency and ensure part consistency and traceability regardless of production location via Industry 4.0 digitization features. Design closer to the engineering limits of materials via more accurate materials characterization. Replace metals with lightweight, high-performance composites that improve payload and reduce fuel consumption. Make molder process owner.
sensXPERT Digital Mold
Key Benefits of our Solution
Improve productivity, ensure safety while reducing cycle time, scrap, and costs.
01
Reduce Cycle Time
Reduce systems costs as well as piece costs by better controlling molding processes, thereby shortening cycle times and facilitating automation.
02
Lower Buy-to-Fly Ratio
Lower waste of costly materials, improving profitability and productivity.
03
Keep Consistency, Safety, Quality
Increase productivity, profitability by better controlling process consistency, quality, while ensuring safety margins are maintained.
Designed to optimize your processes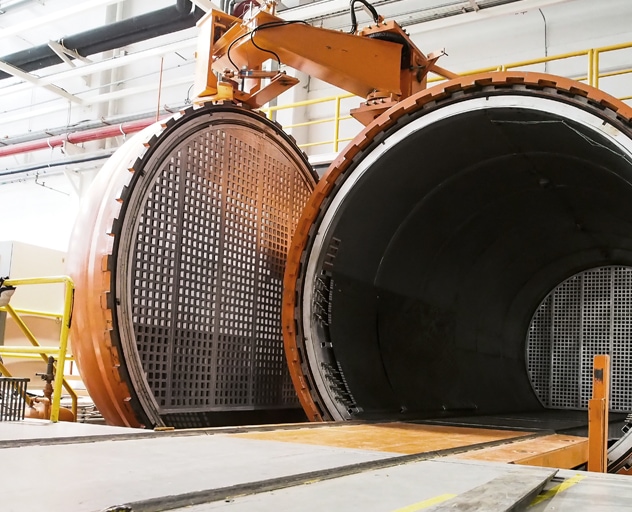 Autoclave Cure
Thermoset resin-impregnated fiber structures—either prestacked laminates of fabric (weaves, non-crimp fabrics (NCFs) or unidirectional (UD) tapes) preimpregnated with resin (prepreg) or dry fiber preforms with binder preshaped in a preforming tool then infused with resin via vacuum bagging or the vacuum-infusion process (VIP)— are cured in a single-sided tool inside a pressure vessel (autoclave) under modest pressures (up to 1 MPa) and temperatures. Autoclave cure produces light, thin, strong composite parts with good surfaces, very-low voids, high fiber-volume fractions (FVFs), and the highest mechanical performance, albeit in a process whose cycle time is measured in hours—usually with low automation. Owing to limited ability to manipulate fiber structures, shapes tend to be 2D or 2.5D. Metal inserts may be used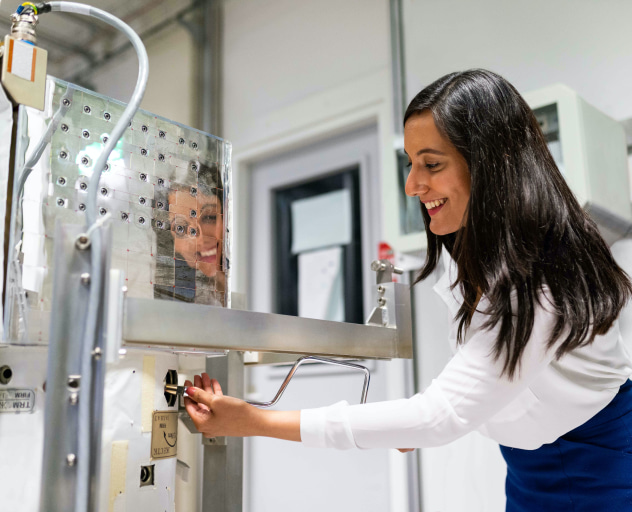 Resin Transfer molding
RTM is a closed mold process capable of producing complex, 3D parts (regardless of part size) with good surface finishes and up to 50% FVF. Typically, multicomponent thermoset resins are used in a hot tool, although in situ polymerized e-caprolactam is used in the T-RTM variant to mold very large (thermoplastic) PA 6 structures . Tools can be precoated with gel coat to reduce finishing. Dry-fiber preforms (with optional metallic hardware and/or foam cores/sandwich structures) are placed in a tool, which closes and resin is injected at pressures of 0.4-1.0 MPa prior to forming. Cycles are measured in minutes or tens of minutes rather than seconds, with HP-RTM an order of magnitude faster than RTM owing to higher injection pressures of 10-15 MPa. VARTM, with injection pressures of 0.35-0.70 MPa, is used to produce very-large and/or thick parts like wind turbine blades and marine hulls .
Stay up to date with sensXPERT