Interplas 2023
Unveil plastics innovation at Interplas 2023. Join us in Birmingham, Booth C92, for demos, insights, networking, and an exclusive speech.
Are you ready to revolutionize your approach to plastics? Look no further than Interplas 2023 in Birmingham – the epicenter of innovation and expertise in the plastics industry. We are thrilled to invite you to our booth, where the future of plastics takes shape through a cutting-edge manfacturing solution, an immersive AR experience, and insightful discussions.
Date: September 26th – 28th, 2023
Location: Birmingham Exhibition Centre
Booth: Hall 4 Booth C92
Discover the Future of Plastics With Us at Interplas 2023!
Step into the future of plastics with us at Interplas 2023. Let's explore new horizons, discuss possibilities, and collaborate on shaping the industry's future.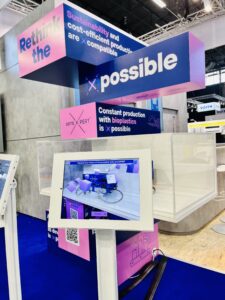 What you can expect:
Unveiling Innovation: Be the first to witness our sensXPERT Digital Mold solution live in the UK. The end-to-end, integrated Equipment-as-a-Service solution provides manufacturers with valuable insight, process transparency, and the ability to act decisively before producing scrap. Additionally, benefits such as a digital thread per part produced can aid manufacturers in complying with reporting requirements.
Immersive AR Experience: Learn about our dynamic process control solution in a unique experience using augmented realtiy. Gain insights by exploring the components of sensXPERT Digital Mold, its features, and its benefits.
Industry Solutions: Our team of skilled professionals is dedicated to understanding your unique challenges. Get personalized recommendations based on our experience in various industries, including aviation and electrical encapsulation.
Schedule a Meeting
Elevate your Interplas experience by scheduling a one-on-one meeting with our experts via Calendly. Whether you have specific questions, want an in-depth demonstration, or are looking to explore potential collaborations, we're here to cater to your needs. Simply visit our Calendly link to book your preferred time slot.
Join Our Talk on the Introducing Stage
We are excited to announce that we will be delivering an insightful talk on accelerating sustainable composites manufacturing. Arne Büttner will share industry knowledge, trends, and insights into our experience working with a key player in the automotive industry. Don't miss the chance to be part of this enlightening presentation that could shape your understanding of the industry's direction.
27 September 2023 | 11:30 – 11:50 AM | Interplas Introducing Stage
Accelerating Sustainable Composites Manufacturing with Dielectric Sensors and Machine Learning
The automotive industry worldwide is facing pressure to develop sustainable, productive, and cost-effective manufacturing processes for composite parts. However, manufacturing polymer composites can be difficult due to various factors such as changes in material batches, environmental conditions, and complex material behavior. These issues can result in unpredictable part quality, leading to conservative cycle times, heavy reliance on post-production quality control, and significant waste. A case study shows how dielectric sensors, machine learning, and material models can be combined to provide live monitoring, prediction, and optimization during manufacturing. Key quality parameters were identified by examining cure behavior and the resulting cycle times in a series of encapsulation studies. After creating AI models that predict quality criteria at demolding, the automotive supplier achieved up to an 8% cycle time reduction in a short cycle process.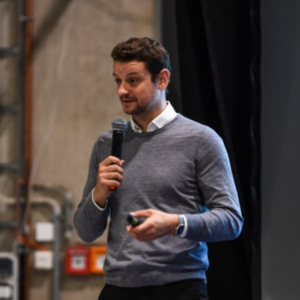 Speaker:
Arne Büttner

arne.buettner@sensxpert.com

1