5 Ways to Optimize your Thermoset Production for Industry 4.0
With more industries advancing with the rapid trend of digitization, thermosetting has become a key manufacturing focus for its ever-growing demand. The question stands: how can thermoset production be optimized to maintain supply and demand from some of the globe's largest sectors?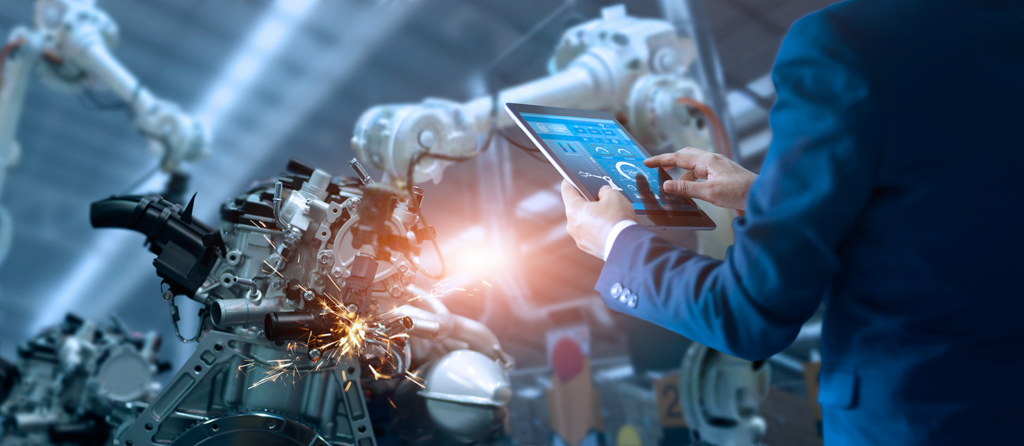 Thermoset Production in 2023
The world of manufacturing has changed dramatically over the last decade. Now more than ever, governments are looking to reduce carbon footprints as well as increase process quality and speed. A fresh focus on climate change and sustainability is fueling new challenges for thermoset production, often involving shorter production cycles, material shortages, and high-quality standards set out by new regulatory requirements from the European Union. Thermoset production is under pressure to conform to these new challenges, contributing to more sustainable products and processes.
Demand for thermoset products has been steadily increasing since 2021, after halts in the market during the COVID-19 pandemic. Thermoset products can deliver significant traits that make them a popular choice for stressful environments. Factors such as thermal stability, durability, and wear resistance from water, natural exposure, and chemical corrosion, are just a few examples of how thermosets benefit applications tailored to demanding sectors such as transport and electronics. Aircraft and consumer vehicles are constantly evolving to reduce weight, lower carbon emissions, and advance integrated technology. For this reason, thermoset parts are becoming heavily sought after, further pressuring the supply chain.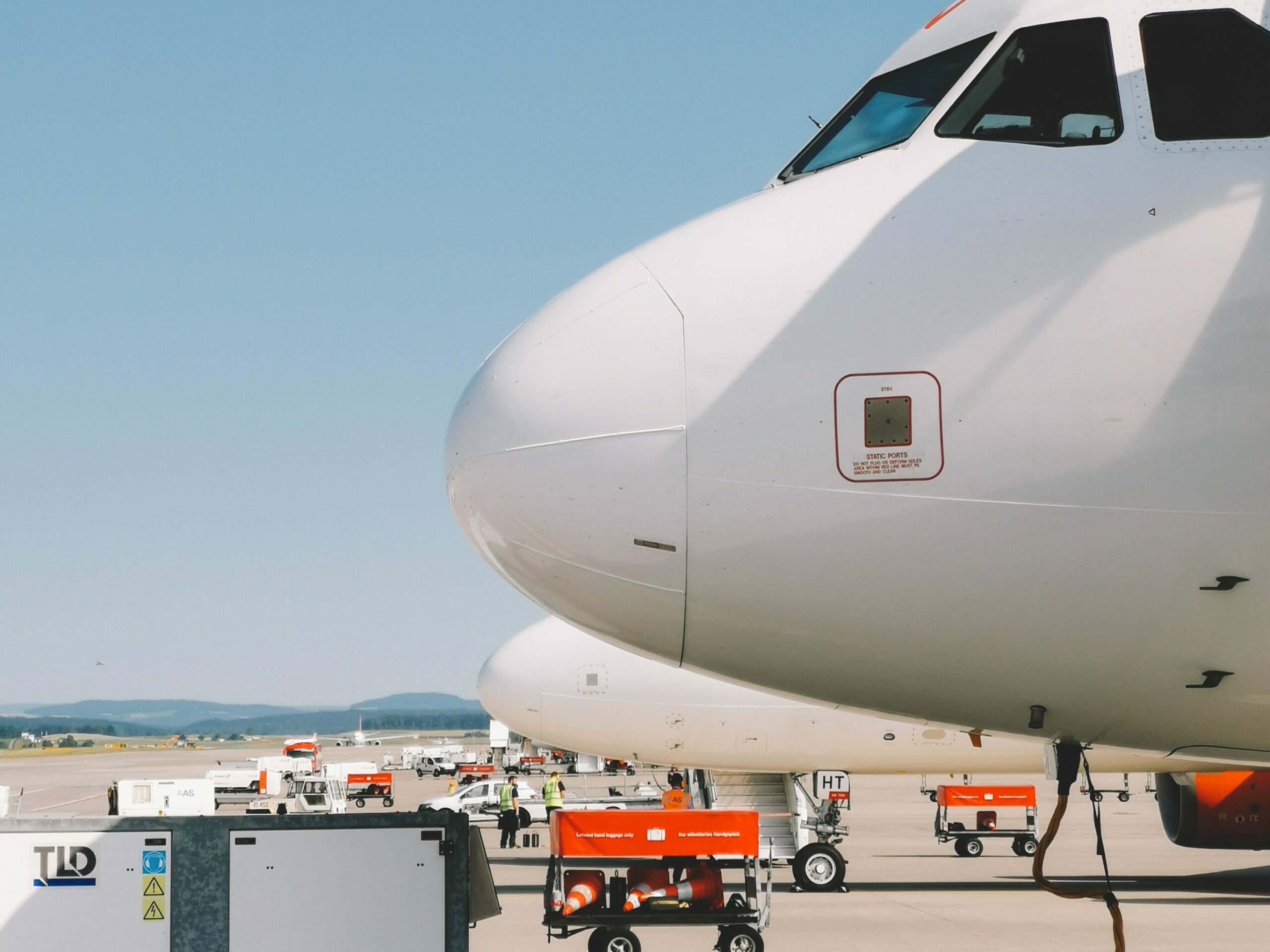 A recent market overview for thermoset resin forecast a rise in market size by 38 billion USD by 2025, growing at a CAGR of 4.6% by the same time. The resin's use for a multitude of end-use applications found in automotive, electronics, aerospace, and defense industries, echoes the material's demand as well as the global significance of thermoset production, corroborated by thermoset composites. Similar to resin production, the thermoset composite market is also expected to grow, with a predicted global reach of 57.43 billion USD by 2028. The composites industry has grown exponentially with the focus on green energy sustainable production. Reinforced thermoset composites offer valuable performance benefits over competing metal alternatives, with special focus on lightweighting and stress-resistant capabilities.
Furthermore, thermoset production is set to be bolstered by a growing construction sector in Asia-Pacific. China's construction market doubled in value over the fourth quarter of 2022, as did its automotive sector, increasing sales by 2.1% in the same year. With predominant growth from its core end-use sectors, thermoset production is forecast to benefit regardless of the stringent environmental regulations that look to challenge contemporary thermoset processes.
What are Thermosets?
A thermoset is a highly durable polymer material that is particularly hard/stiff once set. Thermosets are chosen for their significant thermomechanical properties, ideal for kinetic applications such as vehicles and aircraft. It is the ideal material for heat deflection and temperature stability, often found in engine compartments, safety helmets and consumer appliances, as well as electrical insulation.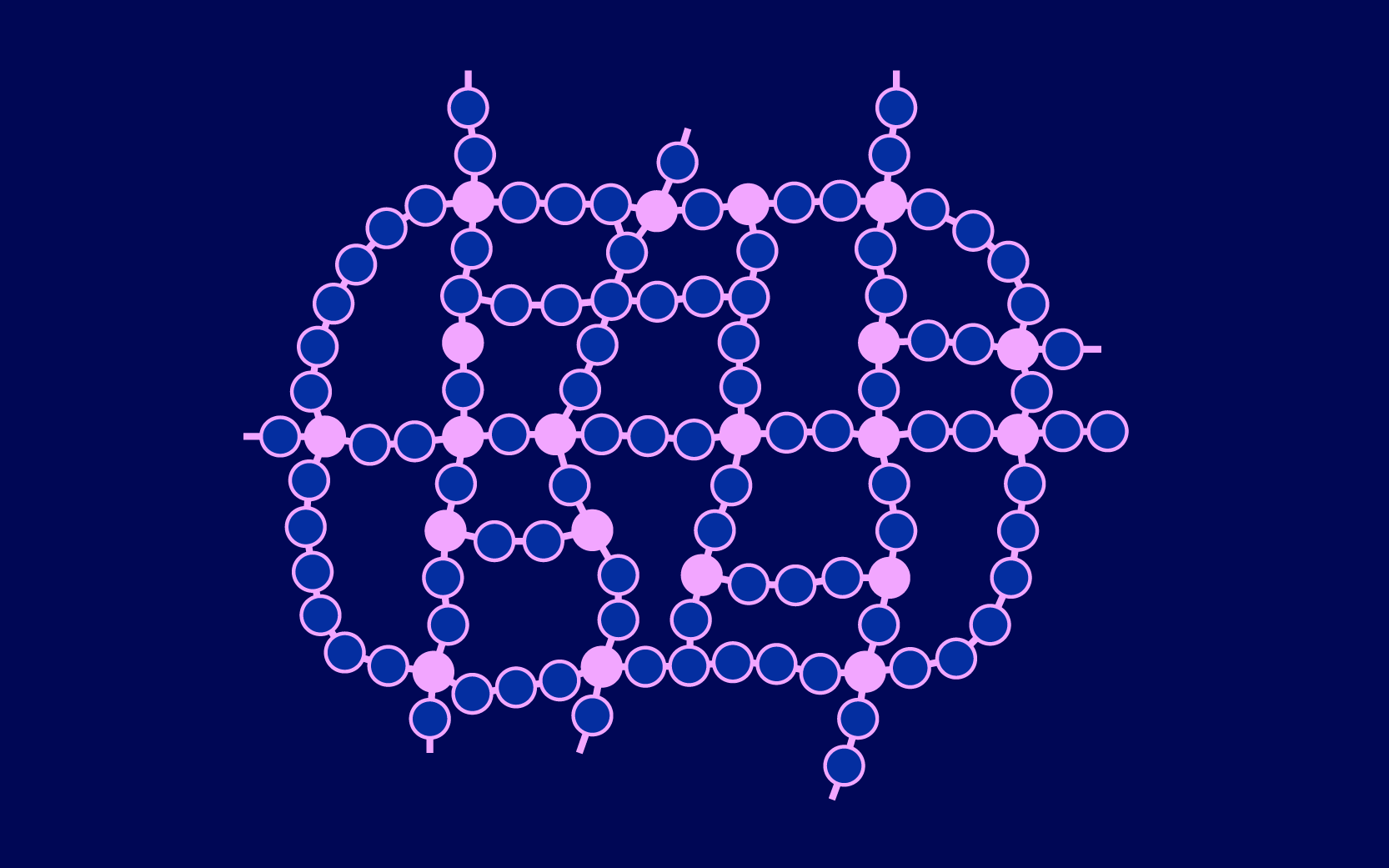 During processing (such as injection molding), thermosets form three-dimensional, close-meshed molecular networks that make the material highly resistant to warping or reshaping. Once cured, thermosets become rigid and cannot be melted to deform. These characteristics set thermosets apart from thermoplastics, which can be reshaped after curing.
Industry 4.0 and the History of Industrial Revolution
Before the turn of the 21st century, the world had witnessed three industrial revolutions. The first and major industrial revolution occurred in the late 18th century, with a strong focus on mechanization, steam power, and the sourcing of coal. A hundred years later, the second revolution saw great technological advancements changing the way industries operated, with newly discovered energy sources such as electricity, gas, and oil. Arguably the most significant revolution to date; this manufacturing age introduced important staples such as the internal combustion engine and aviation.
The third industrial revolution sparked the catalyst for what we now term industry 4.0. In 1969, industries evolved to incorporate electronics and telecommunication, as well as computers. Nuclear energy rose in popularity, along with a familiar concept involving robots and program logic controllers (PLCs) that could control separate system functions using internal logic from a tiny computer. This was the beginning of mass automation, and what would eventually come to be the fourth industrial revolution.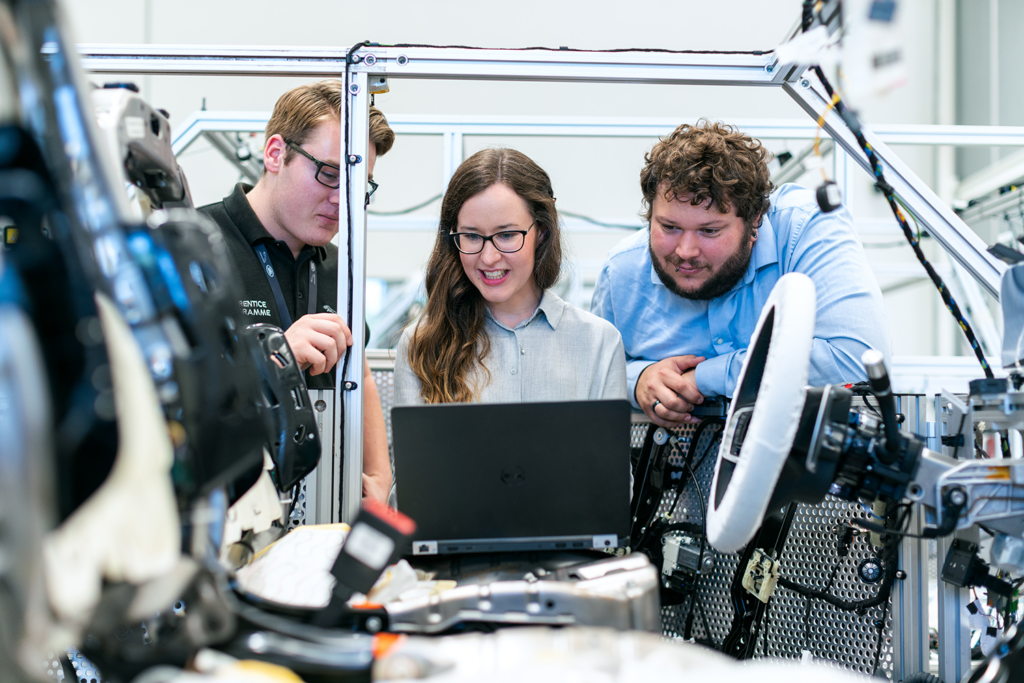 It is universally acknowledged that industry 4.0 is a current and changing revolution. The rapid advancements in technology, especially with the rise of the internet, have introduced new ways to streamline mass manufacturing, cut costs, and improve industries' efficiency for sustainability. Industry 4.0 continues to evolve with new technologies including artificial intelligence, cloud computing, and faster networks, which together begin to create the next generation of "smart factory".
Smart Factories for Industry 4.0
The 2020 Gartner Smart Manufacturing Strategy and Implementation Trends Survey was conducted to outline the importance of revolutionary industry 4.0 technologies, as well as record concerns for rapid digitization. Out of 439 global respondents, 89% agreed that their business understood the importance of investing in smart manufacturing.
Smart factories are relatively new to the evolution of fourth age industrialization. These factories come equipped with the very latest in IoT automation, sensors that can detect early faults and relay detailed information once rarely accessible, and integrated software that can not only streamline processes, but interlink multiple operations at once. This creates a central hub and control point for an entire manufacturing production.
Artificial intelligence models have become a useful tool that can further support a workforce with manual inspections. While large volumes of data cannot be processed by humans alone, AI is able to quickly analyze, predict, and cross-examine a range of accessible information, providing the best quality control for minimal process errors. Additionally, with smart factories implementing cloud software, quality control can occur off-site, while machine learning capabilities identify and adapt to process changes. This saves businesses time and money.
5 Ways to Optimize Thermoset Production
The quickening pace of new technologies advancing the digital age places mounting pressure on thermoset production. More parts are required to withstand high temperatures and weathering factors; be sustainable and produced with lower lead times. Optimizing thermoset processes for industry 4.0 begins with five key considerations.
1. Machine Learning (ML) and Artificial Intelligence (AI)
Within Industry 4.0 practices, AI is being introduced to more operations with the goal of driving efficiency in production data. In 2020, IBM reported that 34% of surveyed companies were adopting AI technology—a 14% rise from 2019. With popular advantages such as asset management and error identification, AI for thermoset manufacturing processes can provide a host of benefits that ultimately help produce higher quality products.
Thermosetting materials are impacted by several (production) influences on their journey to becoming a final end product, facing variable temperatures that can drastically alter the material's structure and integrity. For this reason, material behavior is preferably monitored to provide real-time, accurate feedback of the production process. AI helps to spot problems earlier before they move downstream, while lowering scrap rates and delivering a more consistent end product. The best part? Artificial intelligence can detect these anomalies even when the system appears to be in perfect working order. This is achieved in conjunction with data mining technology and machine learning.
The plastics industry currently relies on the skills of an older generation of workers with years of experience to intuitively optimize processes. However, with a younger generation now joining the new industrial age, these unskilled workers can struggle to keep up with the ever-increasing volume of plastic production. Regardless of experience, fluctuating properties that occur in-mold during thermoset production makes it challenging to determine material behavior.
Machine learning is overcoming these obstacles by providing the next generation of workers with real-time material characterization data that can be analyzed to predict future material behavior. The technology uses data mining to find patterns in the process and learn when pattern changes may indicate a fault in production. The ability for a production system to learn from process data has the potential to increase production efficiency up to 30%, dependent on each case. It can further optimize data analysis capabilities for the next generation workforce.
2. Tool Sensors and Internet of Things (IoT)
The Internet of Things is the culmination of machines and sensors connected to the same network within a business, allowing a collective transfer of information for a holistic overview of production processes. IoT thermoset technology, such as in-mold material characterization sensors, send important input to the operator regarding internal and external mold conditions. They can be installed within manufacturing molds of varying processes and used to measure real-time material behavior. Combined with machine learning, the algorithm can extrapolate the relevant data and dynamically adapt the manufacturing process.
Tool sensors also allow for a consistent thermoset production process. The operator can better understand material behavior within and outside the mold without the need to intervene. Processing parameters that occur in-mold can easily be verified to further optimize cycle time and reduce energy usage. These variable factors involve the curing state of the thermoset part, including the cure temperature, the time to cure, ratio of mixing components, pressure level, and post-cure. By optimizing thermoset process parameters using tool sensors and IoT technology, manufacturers can consistently reach a desired Degree of Cure; being the extent of which the thermoset resin has polymerized through curing.
3. Cloud Computing
Adopting an external host service through cloud computing can expand the possibilities of inter-process communication across an entire production line. A cloud-based system can collate information from multiple production lines to provide true transparency and data management, regardless of where the machines are located. All data stored in the cloud can also be utilized for retraining machine learning models to adapt more efficiently to changing conditions.
The benefits of cloud computing for thermoset production are highlighted by the proficiency of on-demand resources from multiple production locations. Data can be safely backed up and recovered, negating problematic limitations of a single server malfunction. Businesses utilizing cloud computing can also make use of virtual desktops and workspaces; accessible from anywhere with an internet connection and providing on-demand monitoring and management of production processes.
Types of cloud computing include:
Software as a Service (SaaS) – A single product supplied by a third-party provider, with a focus on end-use applications
Equipment as a Service (EaaS) – A hardwareand software leasing package in the industrial environment
Platform as a Service (PaaS) – A streamlined service to provide quality application management without concern to underlying infrastructure
Infrastructure as a Service (IaaS) – A complete service to access data storage space, operating systems, and networking features
4. Digital Twin Technology
Simulation technology has become synonymous with next generation industry innovation. Businesses can input machine data into a virtual space and replicate operations to run performance tests and different scenarios.
A digital twin is defined as a virtual model that accurately represents a physical space. Instead of creating single products or processes to simulate, digital twins can create large virtual environments that house multiple processes and simulations at once. Data from production lines can be extrapolated and imported into their virtual copies, enabling realistic predictions of performance.
The technology is akin to the sensXPERT solution. In addition to offering digital threads for every manufactured component, sensXPERT confidently provides real-time performance data that can be analyzed to improve R&D in plastics manufacturing. In lieu of virtual models, real-time access to material behavior increases accuracy within end product inspections. Data from quality indicators can be processed and calculated for every thermoset part through the sensXPERT Cloud Service, collecting and storing all measurable data across multiple production lines.
By analyzing real-time performance data, this solution, along with digital twin technology, can assist in product alterations and process control to increase the output of high-quality products before they reach the end-stage. An entire manufacturing process can be virtually mirrored to monitor peak efficiencies from production systems.
5. Collaboration across the Supply Chain
Collaboration along the supply chain is crucial for companies to stay up to date with the movement in digitization and continental climate goals of net neutrality. There is a chance of missing out on process digitization if thermoset processors fail to expand their influences and discover the benefits of technological collaboration—which can improve process efficiency.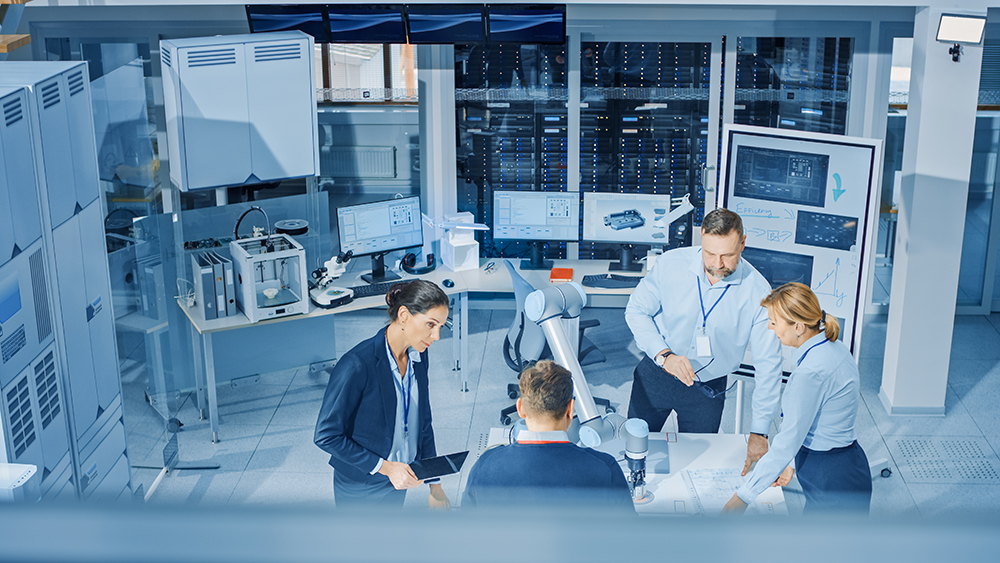 Thermoset manufacturers that embrace collaboration can expect seamless coordination and sharing of important information all across the value chain, including stakeholders, suppliers, manufacturers, distributors, and customers. Digital solutions can be leveraged to connect various processes and activities throughout the thermoset supply chain. This collaboration can further enhance the visibility of inventory levels, production progress, and order status. In addition, this can help to minimize delays, reduce stockouts, and optimize inventory management.
With Industry 4.0 technologies able to provide real-time data on demand and across the supply chain, thermoset processors can boost operational efficiency, reduce manufacturing and supplier costs, and improve the relationships with their customers. Industry 4.0 collaboration has the potential to transform the thermoset supply chain into an informed, responsive, and optimized ecosystem.
These practices aim to explore the many ways in which thermoset manufacturers can optimize their production processes to better analyze and control material behavior and end product quality. Together, the solutions go on to realize the vision for a 'smart' thermoset facility. If you have any questions regarding our technology, do not hesitate to contact the sensXPERT team today.