The sensXPERT Edge Device and Interface
If you have read up on our sensXPERT Digital Mold solution or tried out our illuminating AR Experience, then you might be aware of the vital role played by the sensXPERT edge device in collecting and transferring process data. You might have also learned about on the edge device interface, which allows machine operators to monitor their molds and manufacturing processes in real-time.
Having discussed material characterization sensors last week, we are highlighting the second and third core components of our process intelligence solution in this article. The edge device is a compact, hardened industrial personal computer (IPC) loaded with our machine learning algorithms. Simultaneously, the edge device interface visually displays all process and material behavior data as it is collected and processed by the edge device.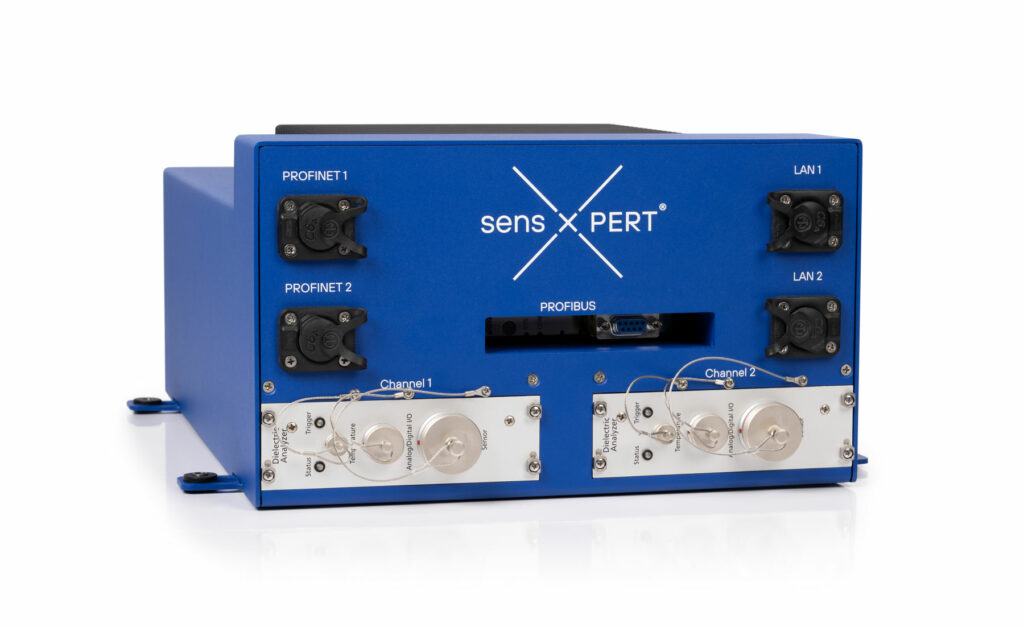 What is an edge device?
As physical pieces of hardware or equipment, the primary purpose of an edge device is to move data processing and storage away from large data centers, such as the Cloud, and closer to spaces in which data is generated. The device's name stems from its positioning at the "edge" of a network. Edge device use has expanded with the development of the Internet of Things (IoT) and Cloud computing because of an increased need for greater computing power, intelligence, and more responsive data processing.
Some examples of edge devices are:
Internet of Things (IoT) devices – such as sensors, smart home appliances, and industrial machines- generate, locally process, and transmit relevant data and information to the Cloud.
Autonomous Driving – in which data generation and processing occurs directly within a car.
Smartphones – which can locally process data, regardless of an internet connection, and, once possible, sync data to cloud services.
Regarding our sensXPERT edge device, the powerful IPC is the main junction between our material characterization sensors and the digital Cloud service.
sensXPERT Edge Device
Designed for Industrial Environments
Industrial environments can be rough on fragile electronic devices, especially when close to a hot press or potentially at risk of dust contamination. Consequently, our sensXPERT team designed the edge device with fluctuating temperatures, humidity, dust, and other factors in mind to ensure durability. Additionally, rather than using conventional fans and filters, the edge device uses a passive cooling system that is more effective at preventing overheating and resisting dust or other contaminants. Furthermore, covers that seal off any sockets or outlets on the edge device unit are supplied to customers to maintain a clean interior.
Considering the conventionally limited space available on shop floors, our edge device – fashioned in sensXPERT blue – is compact and can be mounted horizontally on a table or vertically on a post or column. This flexibility provides manufacturers with increased installation options to ensure the IPC is adjacent to their sensXPERT-instrumented mold and press without disrupting mobility.
Along with the sensXPERT material characterization sensors, the edge device is compatible with and can connect to third-party pressure transducers, mold temperature, ambient temperature, and humidity sensors. Being closely positioned to the instrumented mold ascertains high-quality electrical signals between the edge device and the sensors. Additionally, each sensXPERT edge device has been manufactured/designed to accept a 24V DC power supply, which nearly every cabinet in a production environment is wired to distribute.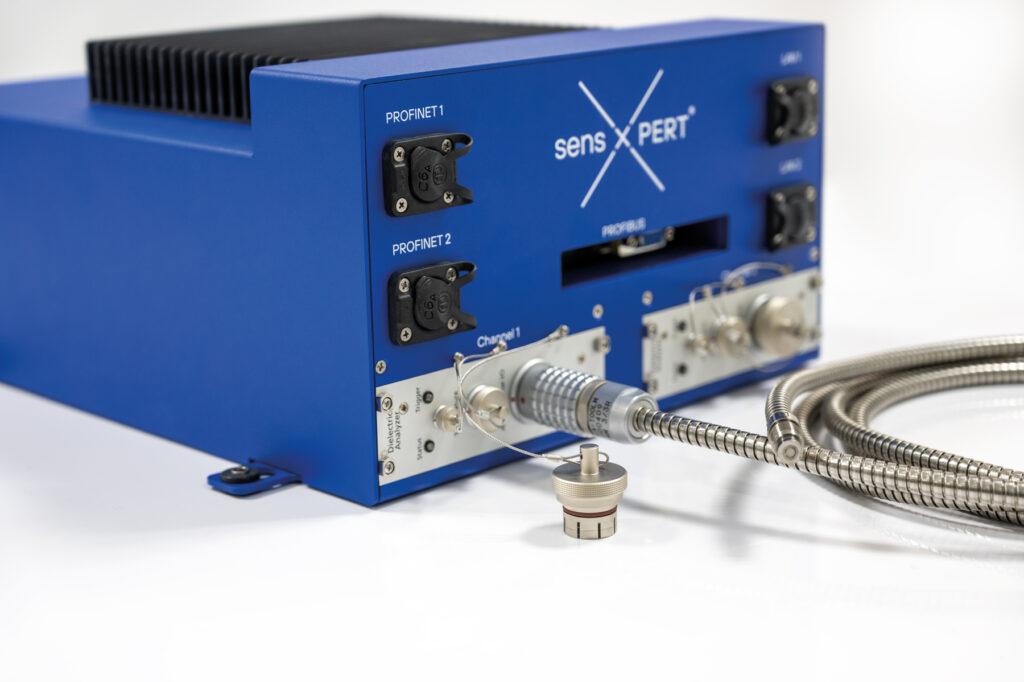 sensXPERT Edge Device Interface
Moreover, the sensXPERT edge device interface is a platform that displays the entire array of process and material parameters per part produced. Using this interface, machine operators can view accurate, real-time predictions on the trajectory of a material's degree of cure or crystallization, glass transition temperature, and other properties. The interface also gives operators insight into when a cycle will have reached the desired point of cure or crystallization. With this information, operators are empowered to dynamically adjust and optimize their processes as they progress, thus making sure that all parts produced will be of the highest quality.
Ready for Industry 4.0 and Beyond
Our edge device accepts both analog and digital signals from molding machines and presses. These incoming signals provide real-time information on what occurs within the machines during production, thus enabling greater process tracking. Furthermore, all of the data collected from the previously mentioned sensors can be integrated into machine learning algorithms for increased predictive accuracy on material behavior.
Additionally, to make our edge devices compatible with the automation and digital twin/digital thread characteristics of Industry 4.0 and beyond, they come preloaded with OPC-UA, PROFIBUS, and PROFINET field bus interfaces. More interfaces enable more connected manufacturing operations, allowing increased data exchange between the press, our edge device, local LAN systems, and our digital Cloud service.
Software Increases Functionality
sensXPERT edge devices are equipped with the latest generation of software and machine learning algorithms, which are developed by our sensXPERTs to enhance process control capabilities, increase system functionality, and supply manufacturers with faster access to information on their molding processes.
Being a process control solution, sensXPERT Digital Mold relies on several features that effectively accomplish dynamic process adaptation. One such feature is a stop trigger, which is sent to the machine via the edge device as soon as a process reaches the desired degree of cure or crystallization. As the name implies, the stop trigger automatically stops the molding process, thus reducing manual effort and optimizing cycle times.
As will be expanded upon in next week's blog post on the sensXPERT digital Cloud service, the edge device sends all collected sensor data to the Cloud to retrain machine learning algorithms. The Cloud also presents a database with the entire history of a sensXPERT-integrated process. Learn more next week!
Benefits of the sensXPERT Edge Device and Interface

A measuring device and industrial PC combined in a single unit.
The device is hardened to protect it from heat, dust, and vibrations in industrial environments.

Industry 4.0 automation-ready and can share a broad range of data with local LAN systems and the digital Cloud service.
The interface is continuously updated and enhanced.
Manufacturers can monitor their production in real-time and gain valuable insights.
Processes can be dynamically adjusted and controlled, which decreases manual effort and optimizing cycle times.