sensXPERT Deep Dive White Paper
Discover the Building Blocks of a Dynamic Process Control Solution
Introduction
Discover the Building Blocks of a Dynamic Process Control Solution
Decreasing up to 50% of existing scrap, increasing up to 23% of energy savings, and reducing up to 30% of cycle times, sensXPERT Digital Mold is an advantageous process control solution for manufacturing processes in the plastics industry.
The sensXPERT Digital Mold solution has been designed and developed to integrate into numerous processes, such as reaction injection molding, resin transfer molding, compression molding, autoclave curing, and more. From the aviation and automotive industries to the construction and energy industries, sensXPERT's solution combats industry challenges by tracking and optimizing existing processes.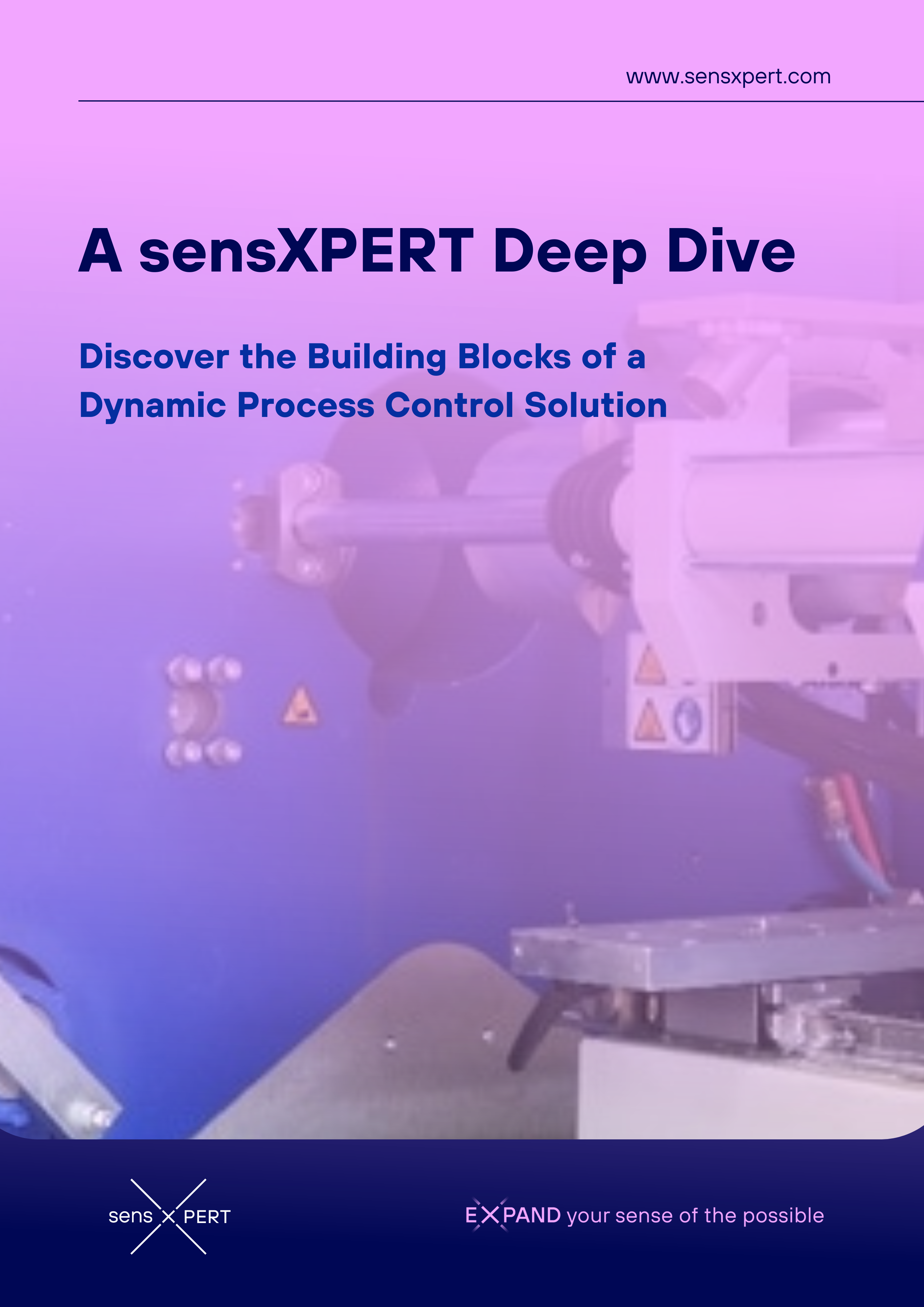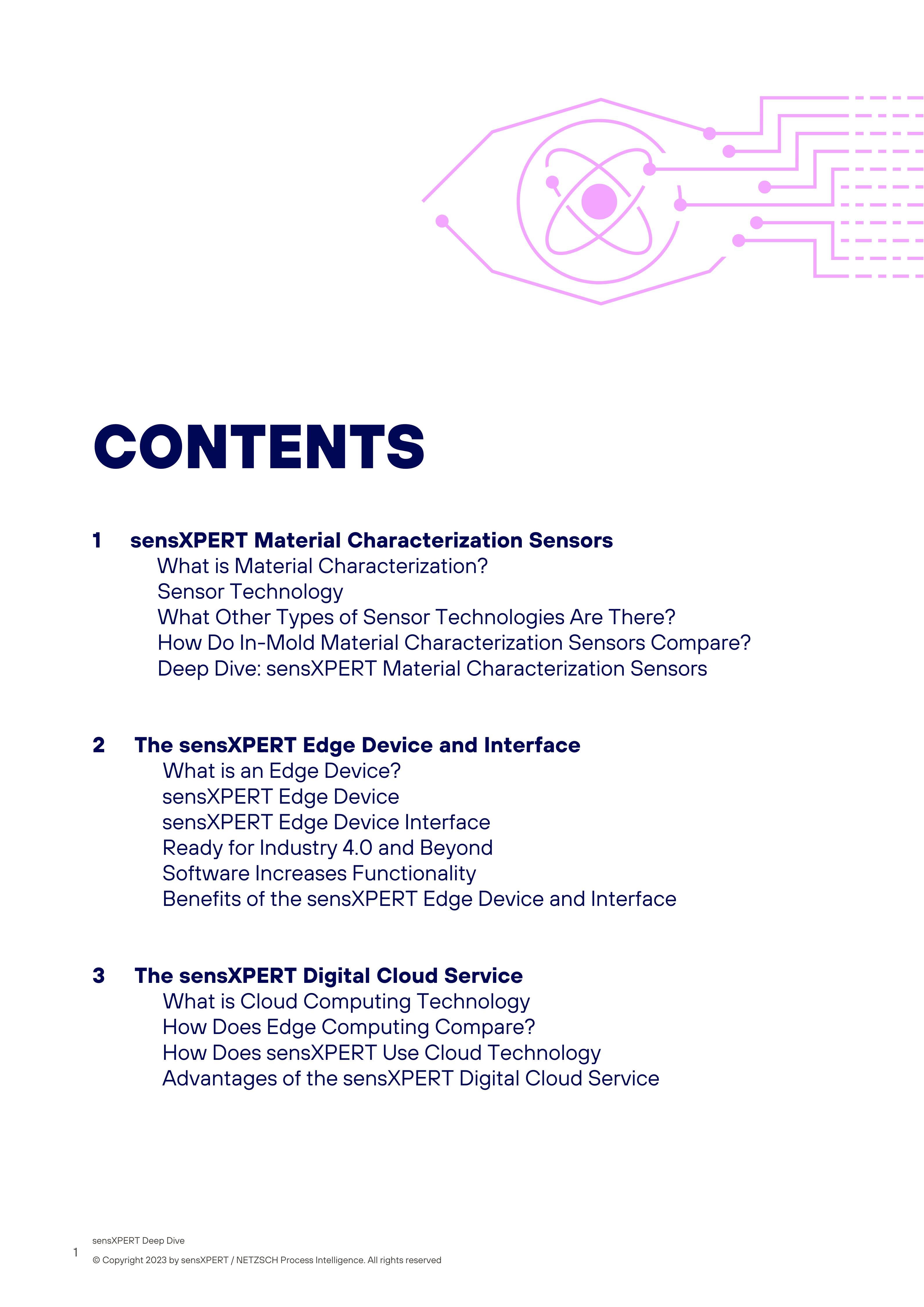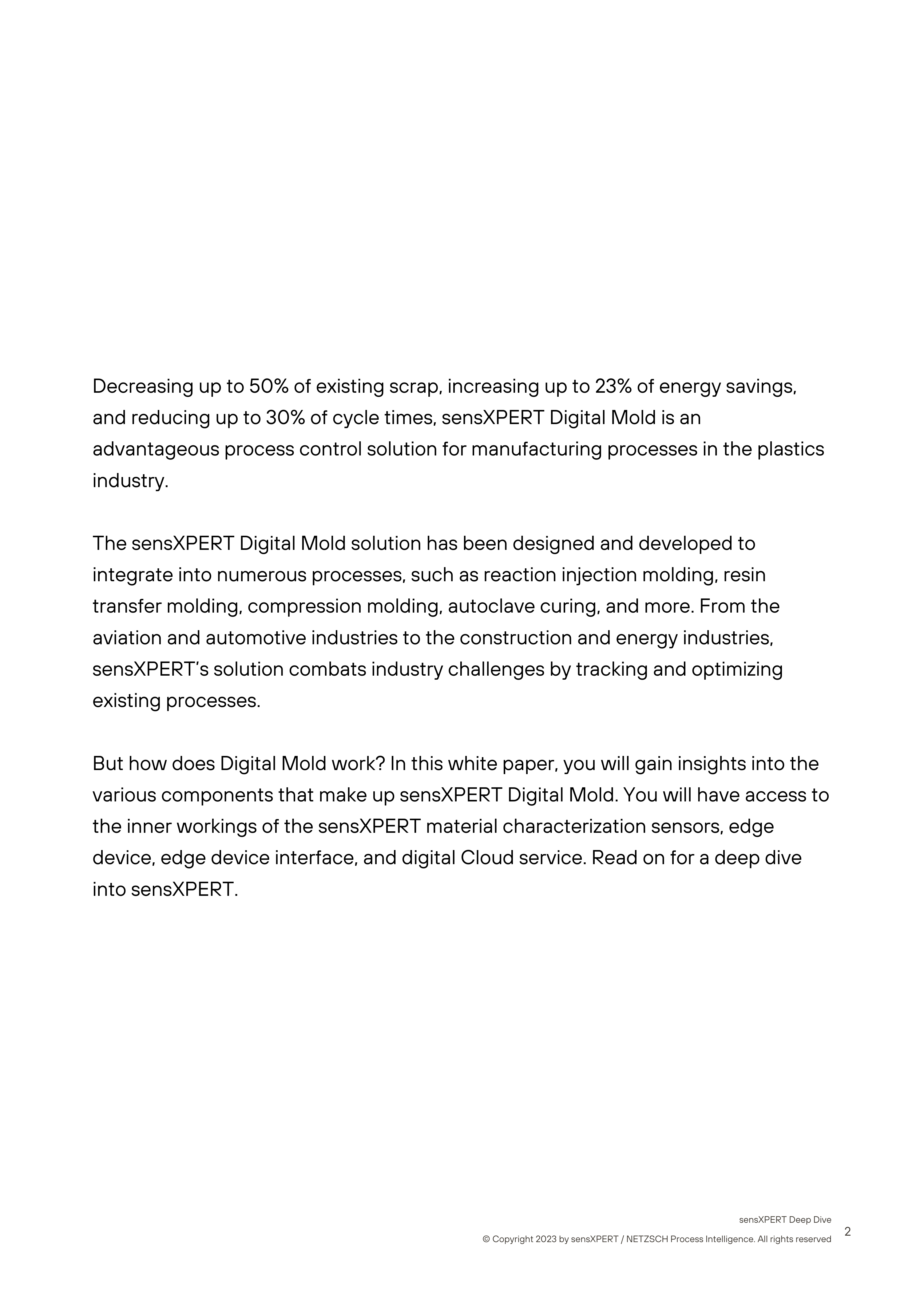 /
What's inside?
In this white paper, you will gain insights into the various components that make up sensXPERT Digital Mold. You will have access to the inner workings of the sensXPERT material characterization sensors, edge device, edge device interface, and digital Cloud service. Read on for a deep dive into sensXPERT's cutting-edge technology.
Download now
White Paper Contents:
sensXPERT Material Characterization Sensors
What is Material Characterization?
Sensor Technology
What Other Types of Sensor Technologies Are There?
How Do In-Mold Material Characterization Sensors Compare?
Deep Dive: sensXPERT Material Characterization Sensors
The sensXPERT Edge Device and Interface
What is an Edge Device?
sensXPERT Edge Device
sensXPERT Edge Device Interface
Ready for Industry 4.0 and Beyond
Software Increases Functionality
Benefits of the sensXPERT Edge Device and Interface
The sensXPERT Digital Cloud Service
What is Cloud Computing Technology
How Does Edge Computing Compare?
How Does sensXPERT Use Cloud Technology
Advantages of the sensXPERT Digital Cloud Service
Thank you for downloading our whitepaper.

You will also receive an email momentarily with your download. Don't forget to check your spam folder - just in case.

Download

1