sensXPERT awarded as Solution Provider of the Year
Managing Director Dr. Alexander Chaloupka received the Innovative Car Manufacturing Award at the ICM Summit 2023
At the ICM Summit 2023, sensXPERT not only appeared as a Gold Sponsor and speaker, but was also awarded the Innovative Car Manufacturing Award 2023 as Solution Provider of the Year.
This year's Innovative Car Manufacturing Summit in Frankfurt again brought together renowned big names from the automotive industry to introduce the latest technologies around artificial intelligence, machine learning, automation and robotics, IoT, and 3D printing. sensXPERT CEO and founder Dr. Alexander Chaloupka gave a presentation on the combination of real-time sensor data with artificial intelligence for sustainable and optimized process control in production. In a panel discussion on the future of automotive production, he also participated with his knowledge of dynamic, data-based process control and the requirements for future production.
After the participant voting, an incredible honor was bestowed on sensXPERT: the ICM Summit organizers presented Dr. Alexander Chaloupka with this year's Solution Provider of the Year award. On LinkedIn, he thanked them, saying: "We are overwhelmed to end the event with such exciting news. Thank you to Volvo Group, Toyota Motor Europe, Skoda Group, Rimac Technology, Continental, and others who voted for sensXPERT Digital Mold."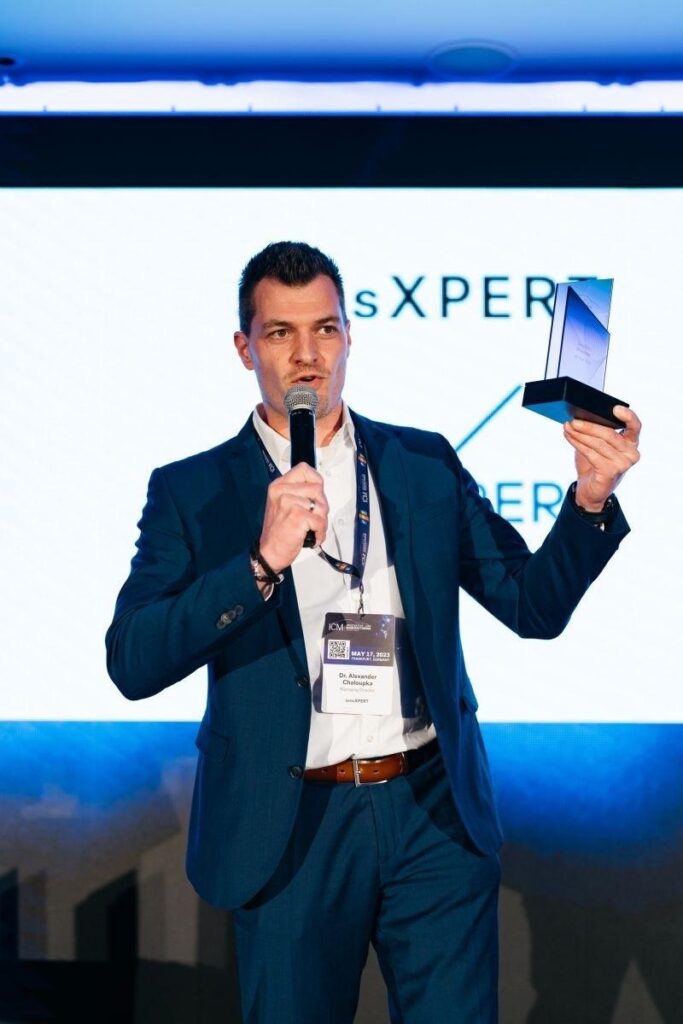 NETZSCH Process Intelligence Managing Director Dr. Alexander Chaloupka received the ICM Award 2023.