A Guide to Electronics Encapsulation: Optimizing Closed Mold Encapsulation Processes 
What is electronics encapsulation? How do closed mold encapsulation processes work? What challenges do manufacturers face when safeguarding electronic components? Read our white paper to find out.
Introduction
In our technology-driven world, there is an ever-increasing reliance on electronics; take smartphones and electric vehicles as examples. However, electronic components can be highly sensitive to various environmental factors, including but not limited to moisture, dust, corrosive chemicals, and physical stress.
Fortunately, a technique called encapsulation is applied to sensitive electronic components to shield them from these environmental challenges. Electronic encapsulation transforms vulnerable electronics into robust, resilient devices.
However, closed mold encapsulation processes can come with a number of challenges, including material variability and electronic vulnerability. Furthermore, striking a balance between quality and cost, while simultaneously addressing location-to-location process inconsistencies, presents its own set of difficulties.
In this white paper, we will expand upon the definition of electronics encapsulation, relay the importance of encapsulating electronic components, and outline common processes and plastics materials used for encapsulation.
Additionally, we will navigate the material and process challenges that can arise in electronics encapsulation, as well as provide strategies and solutions to overcome those challenges.
Finally, we will present a case on two companies that encapsulate electrical components to illustrate how sensXPERT improves transparency in each molding cycle.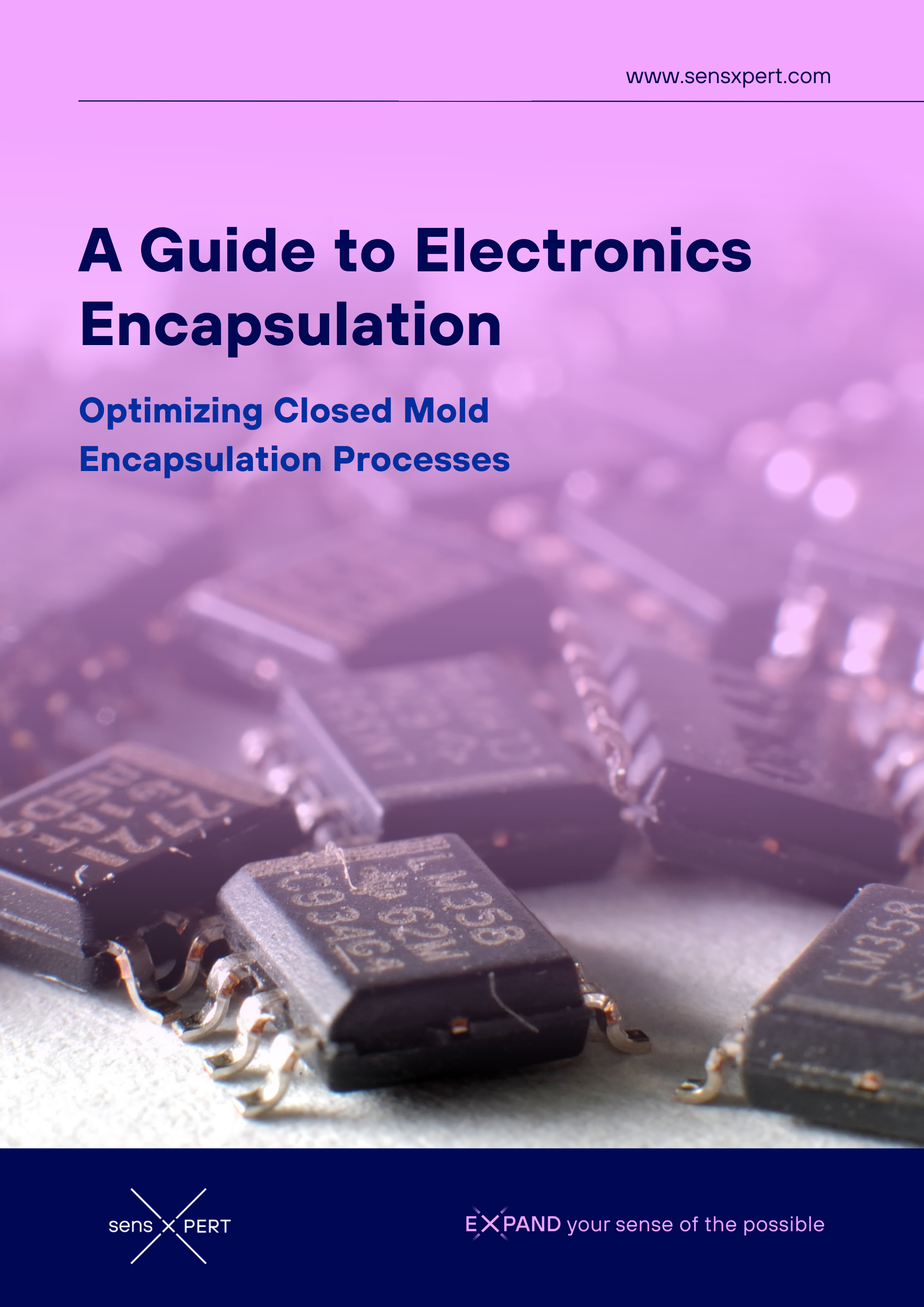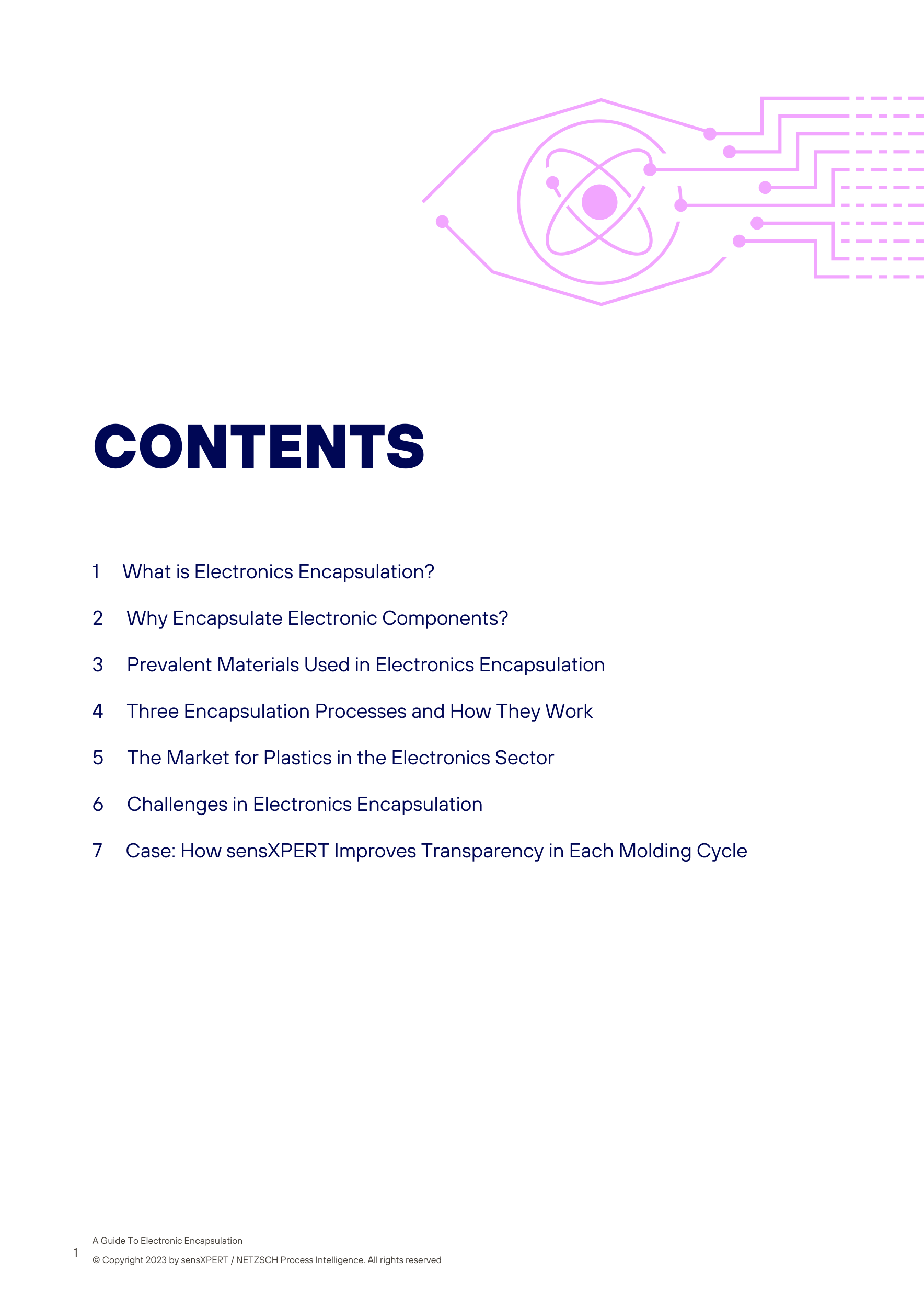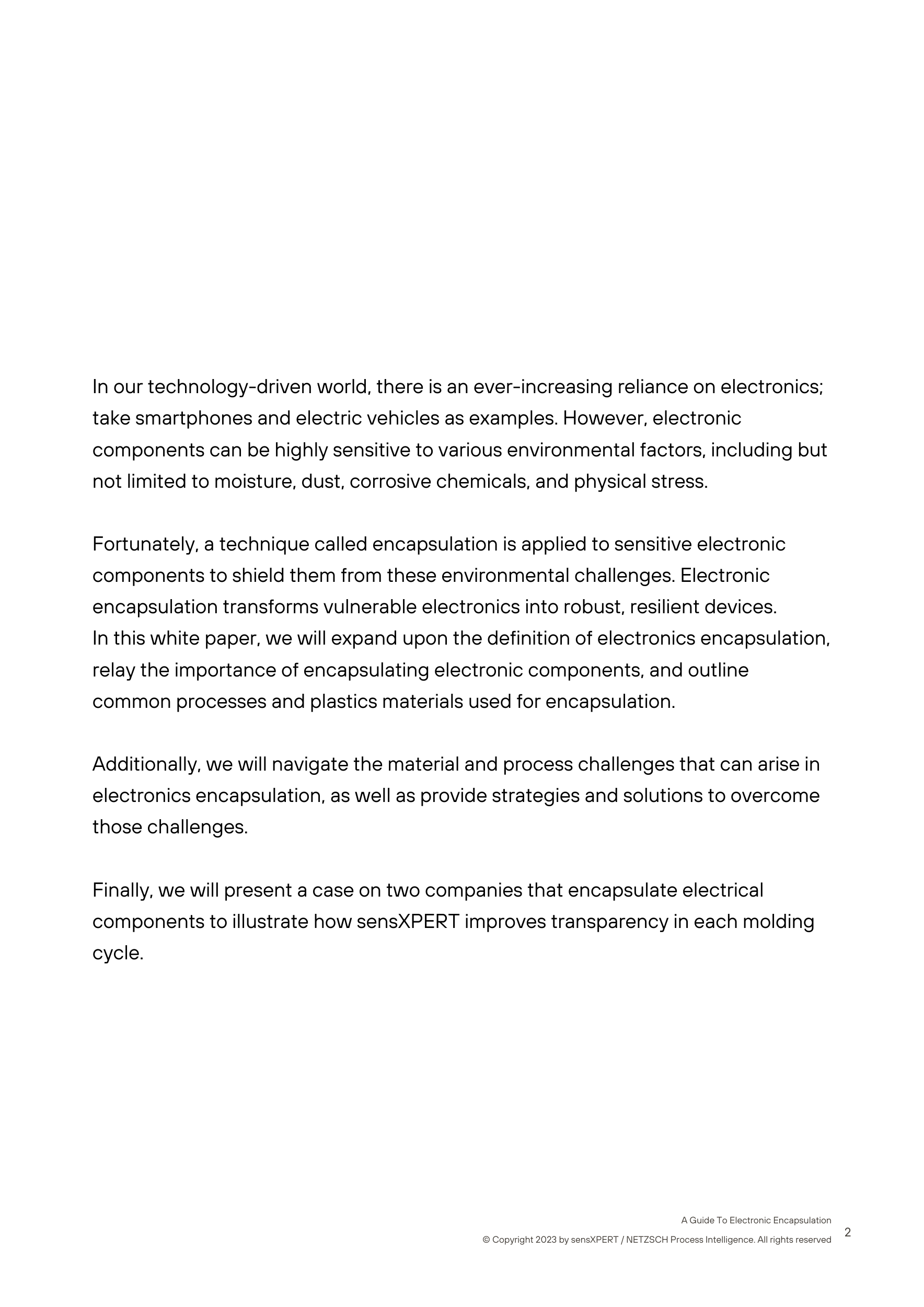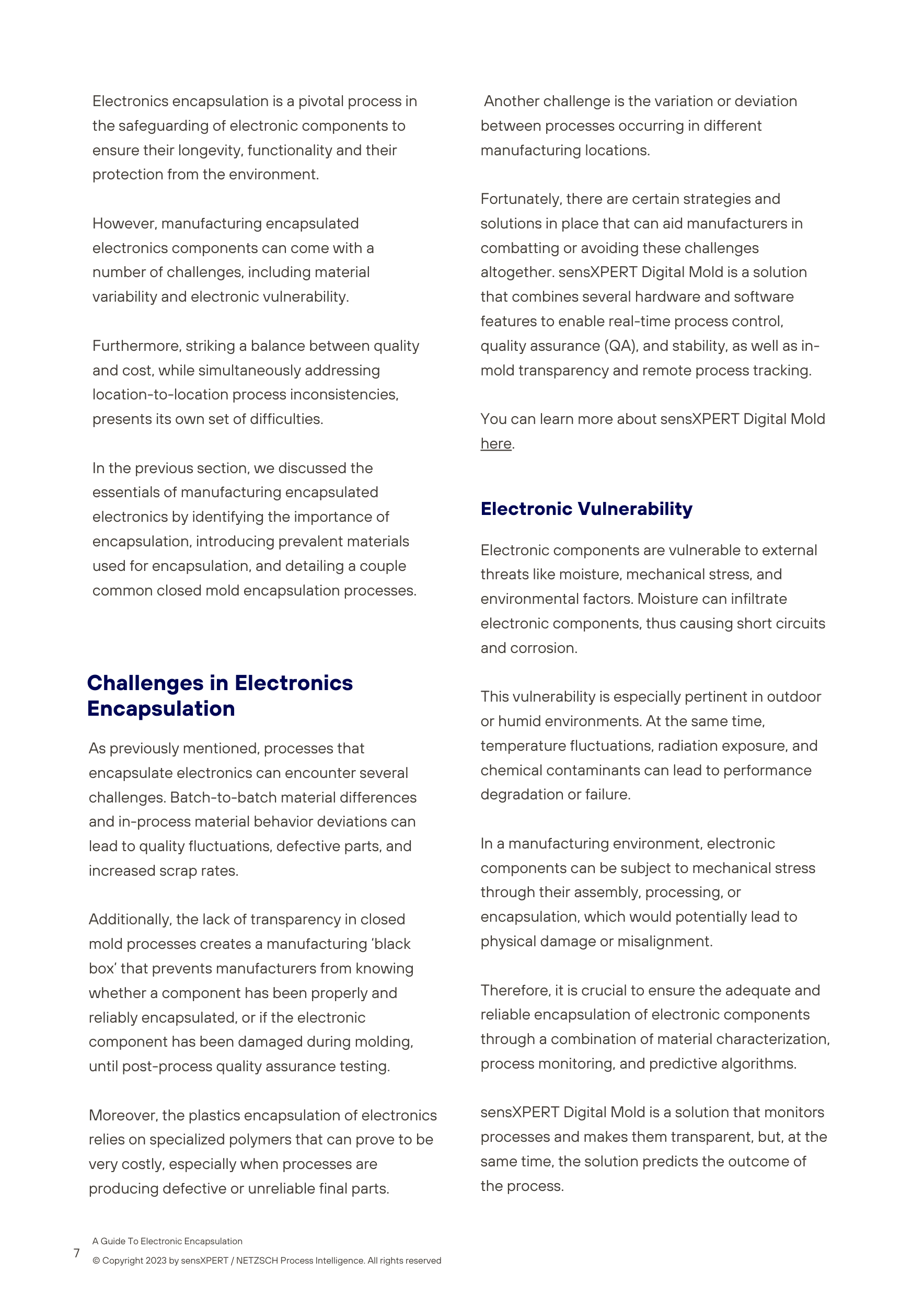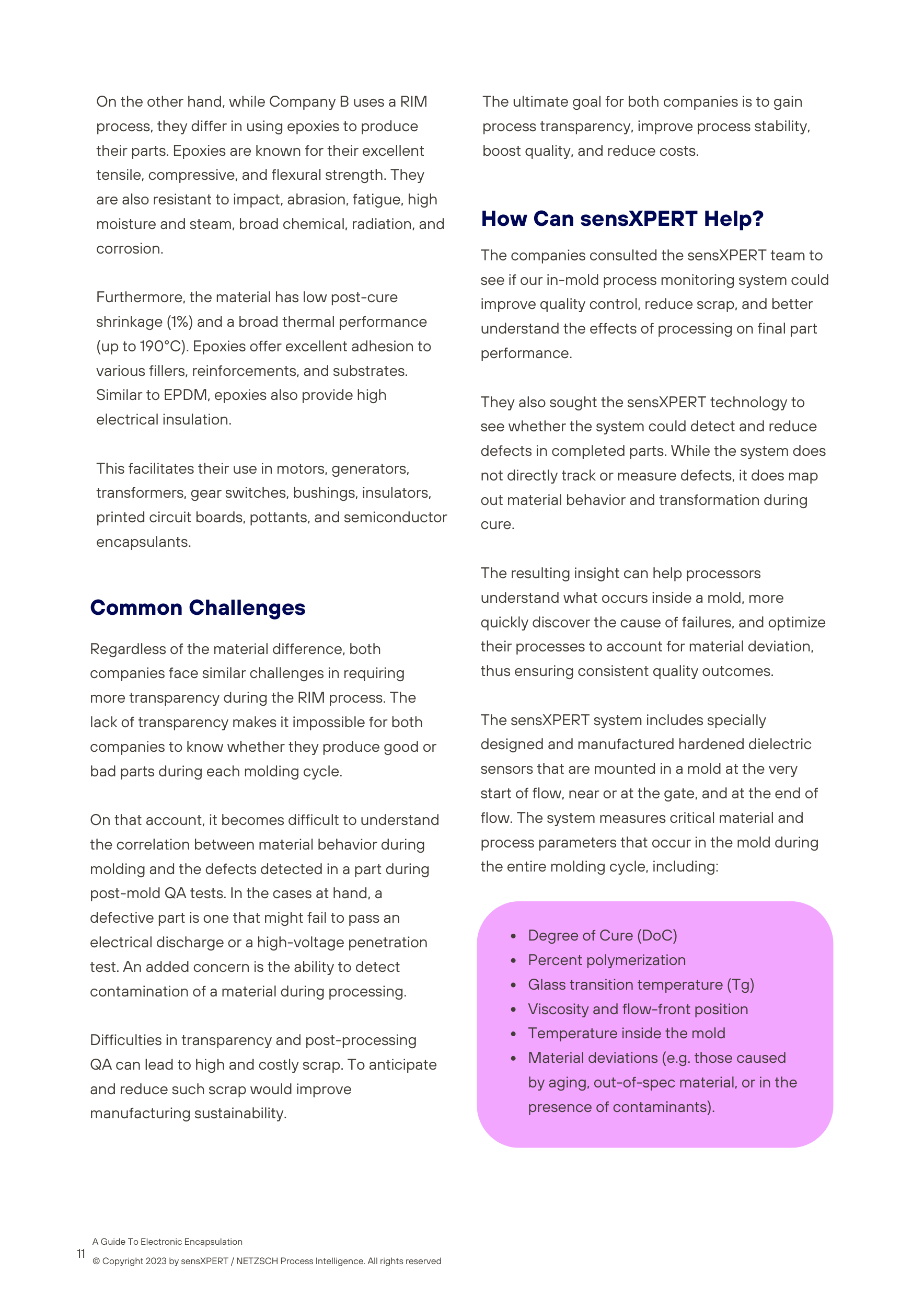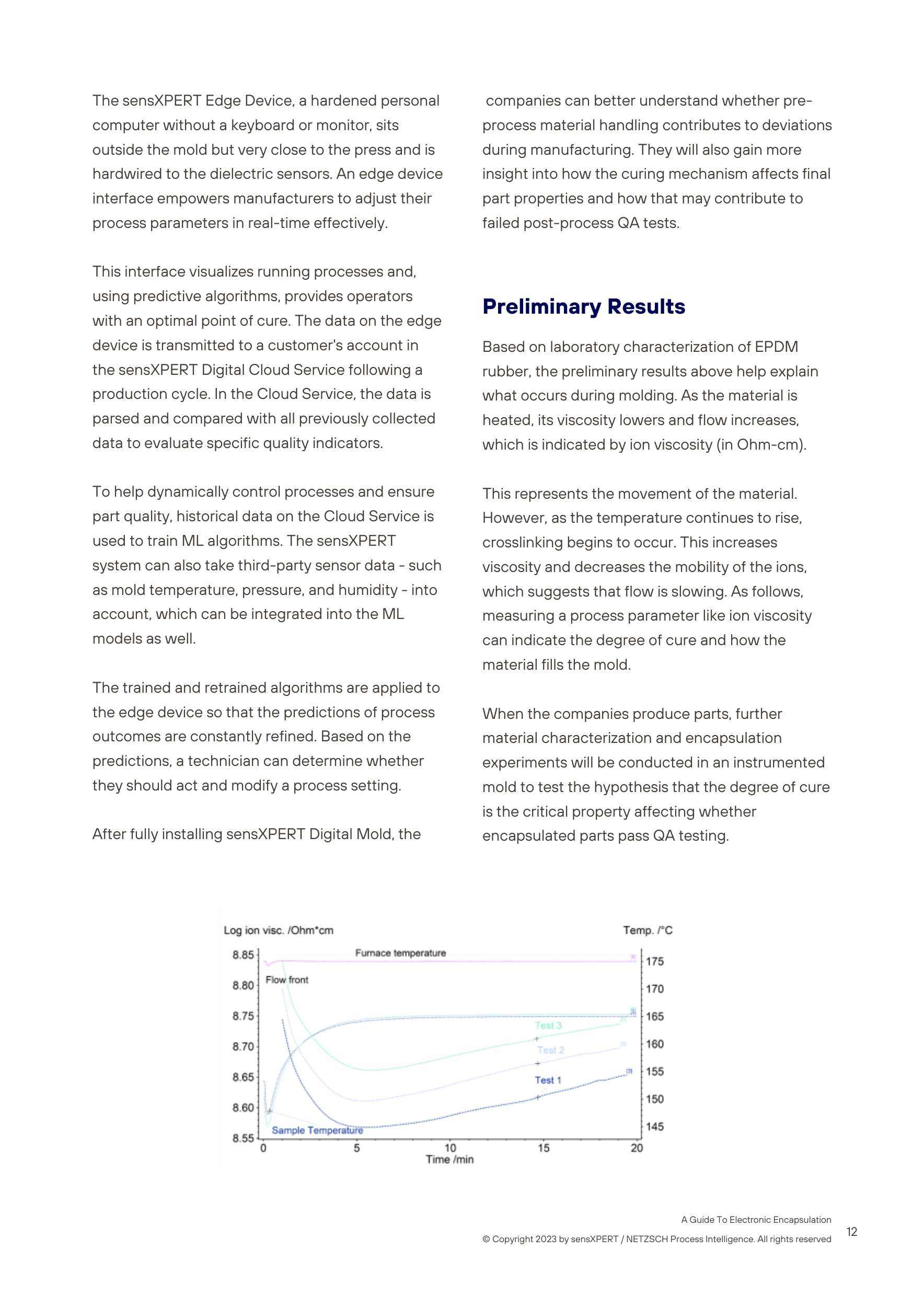 /
What's inside?
What is Electronics Encapsulation?

 

Why Encapsulate Electronic Components?

 

Prevalent Materials Used in Electronics Encapsulation

 

Three Closed Mold Encapsulation Processes and How They Work

 

The Market for Plastics in the Electronics Sector

 

Challenges in Electronics Encapsulation

 

Case: How sensXPERT Improves Transparency in Each Molding Cycle

 
Download now
Thank you for downloading our whitepaper.

You will also receive an email momentarily with your download. Don't forget to check your spam folder - just in case.

Download now

1